| | |
| --- | --- |
| | Free New Mexico Power of Attorney Forms in Fillable PDF | 9 Types |
A New Mexico power of attorney form is a legal document that allows a Principal to assign an Agent of their choice to carry out and oversee various actions as stated by the Principal in the powers document. These documents are available for those Principals who are preparing and Agent to take over their business and health decisions as needed, as well as those who need single acts such as tax preparation and representation or management of sales and transactions of vehicles.
Single act powers documents generally terminate upon the completion of the act. Durable, General, and Springing documents are more detailed to ensure that the Principal's health and business wishes are honored.
Laws – Chapter 46B, Article 5B (Uniform Power of Attorney)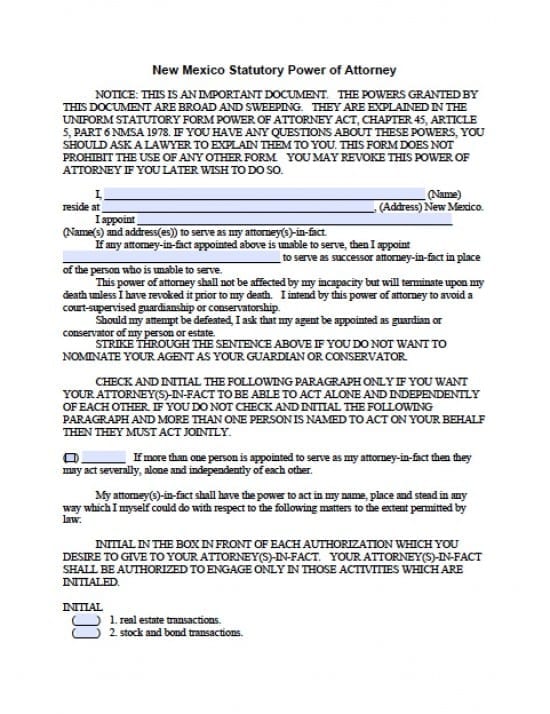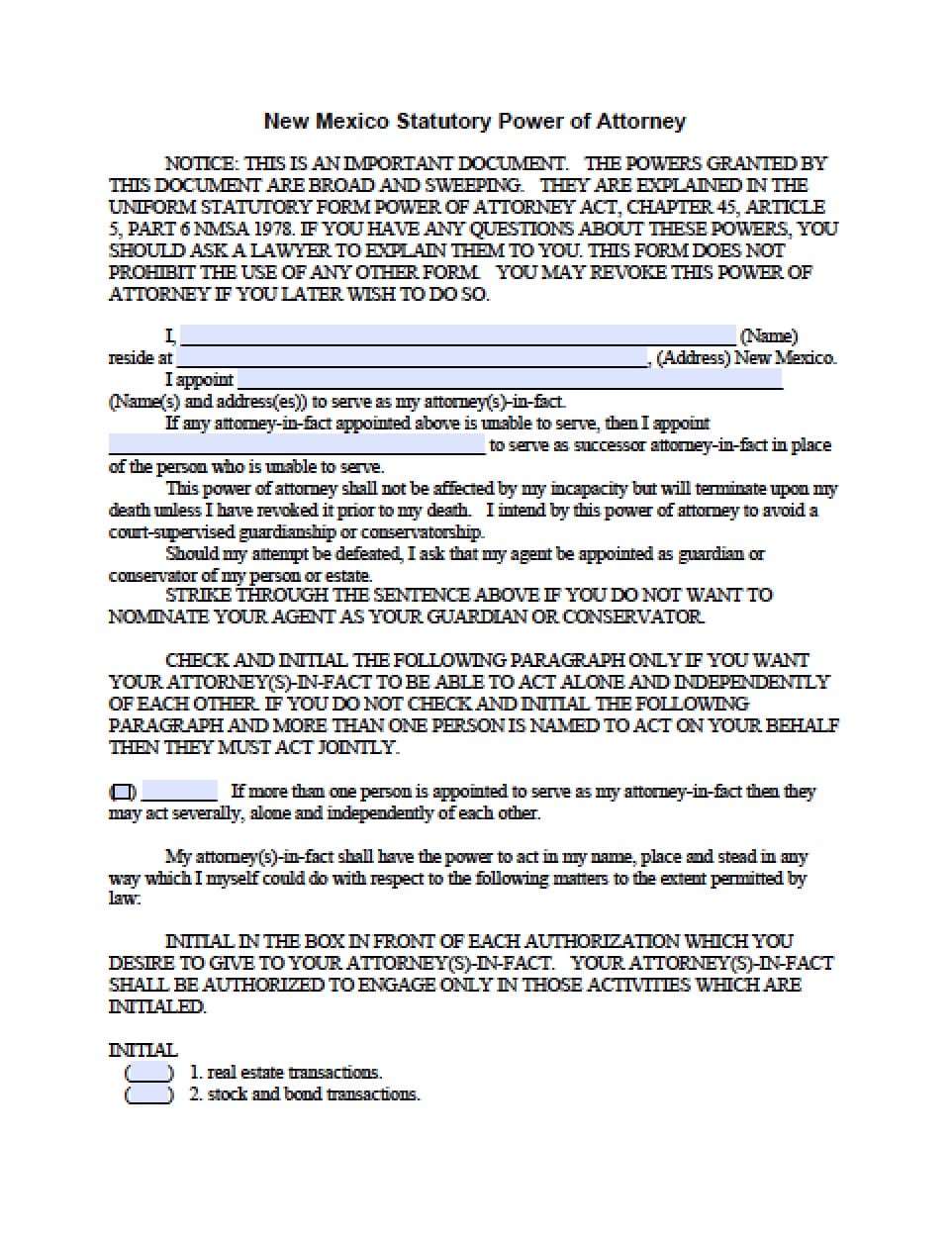 The New Mexico durable financial power of attorney form is a document that is made available to a Principal who would wish to select an Agent and grant powers to that Agent so that they may ensure that the Principal's finances will be properly overseen in the event the Principal should fall ill or in the event […]