| | |
| --- | --- |
| | Free Kansas Power of Attorney Forms in Fillable PDF | 9 Types |
The Kansas powers document is a written instrument in which the Principal would appoint another person to act as an Agent on their behalf.  This action would confer authority to the Agent so that he/she may perform certain acts or functions as stated by the Principal. These documents are created so that, once the Agent and the powers are assigned, the Principal may file the information so that they may rely upon the Agent upon the effective date of the instrument or in the event of disability or incapacitation.
State Definition – According to K.S.A. 58- 651 and 58-664  Is a document signed by the principal, and dated and acknowledged in the manner prescribed by K.S.A. 53-501 et seq., and amendments thereto, to appoint someone else to maintain their money, health care decisions and property in their absence or inability to make their own decisions.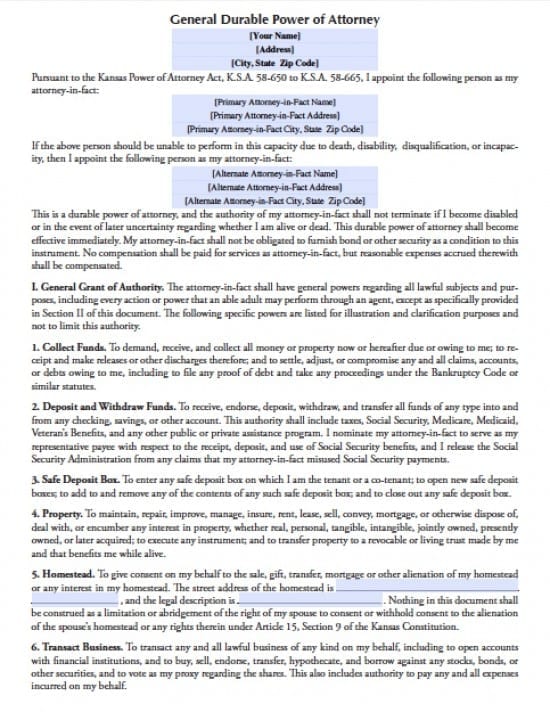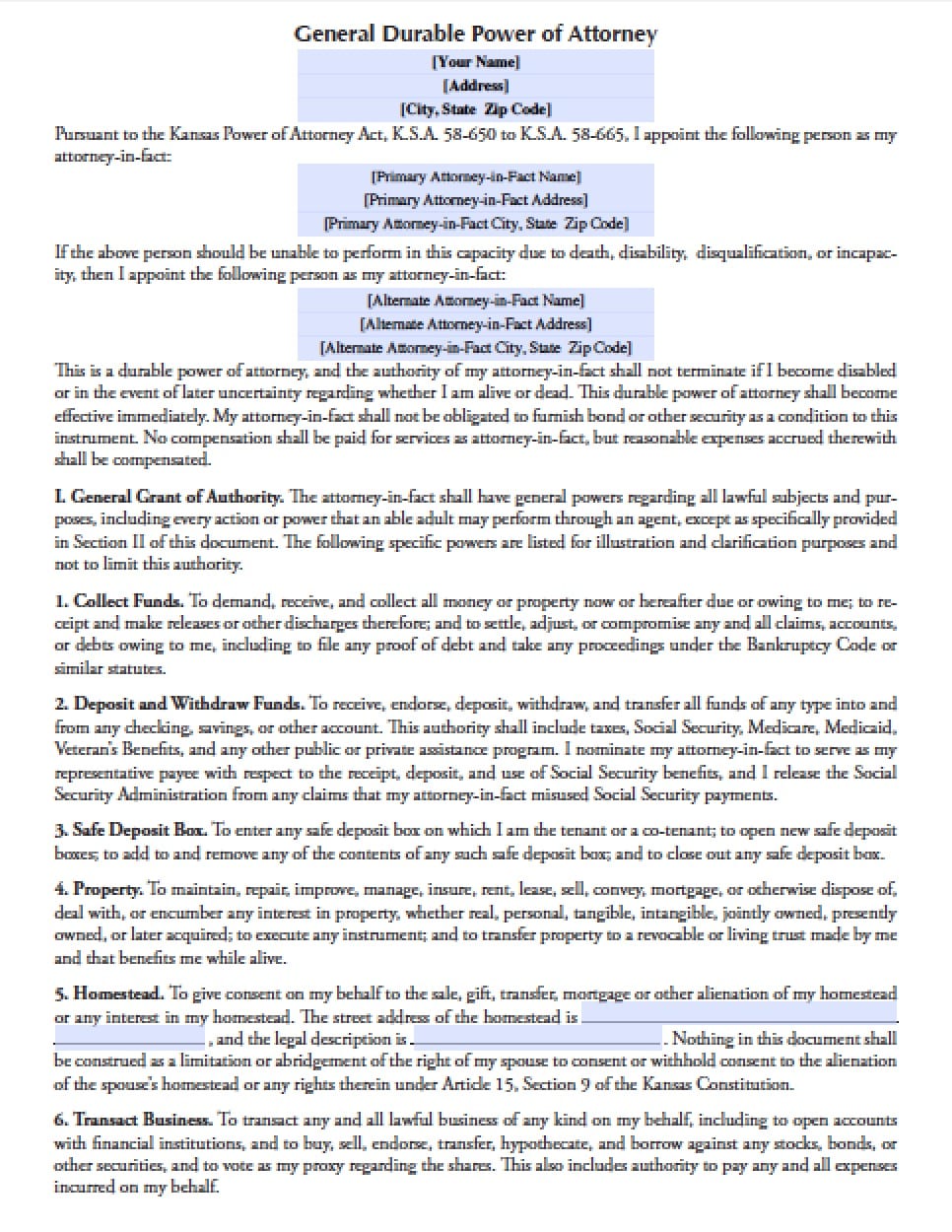 The Kansas durable financial power of attorney form is a document that a Principal uses to authorize a delegated Agent to oversee the management of the Principal's real property. personal property, health care and financials. Because this is a broad and sweeping document, essentially leaving the entire contents of the Principal's life in the hands of an […]