| | |
| --- | --- |
| | Free Oklahoma Power of Attorney Forms in Fillable PDF | 9 Types |
Oklahoma power of attorney forms are legal documents that range from full and complete powers that are granted by a Principal to an Agent so that they may act on their behalf when the Principal becomes incapacitated; to more simple acts to be authorized by the Principal to complete and act at which point the document shall be terminated upon a date or once the act has been completed.
Generally, all powers documents must be witnessed or notarized. As well, they may be revoked at any time.
Laws – § 58-1072.1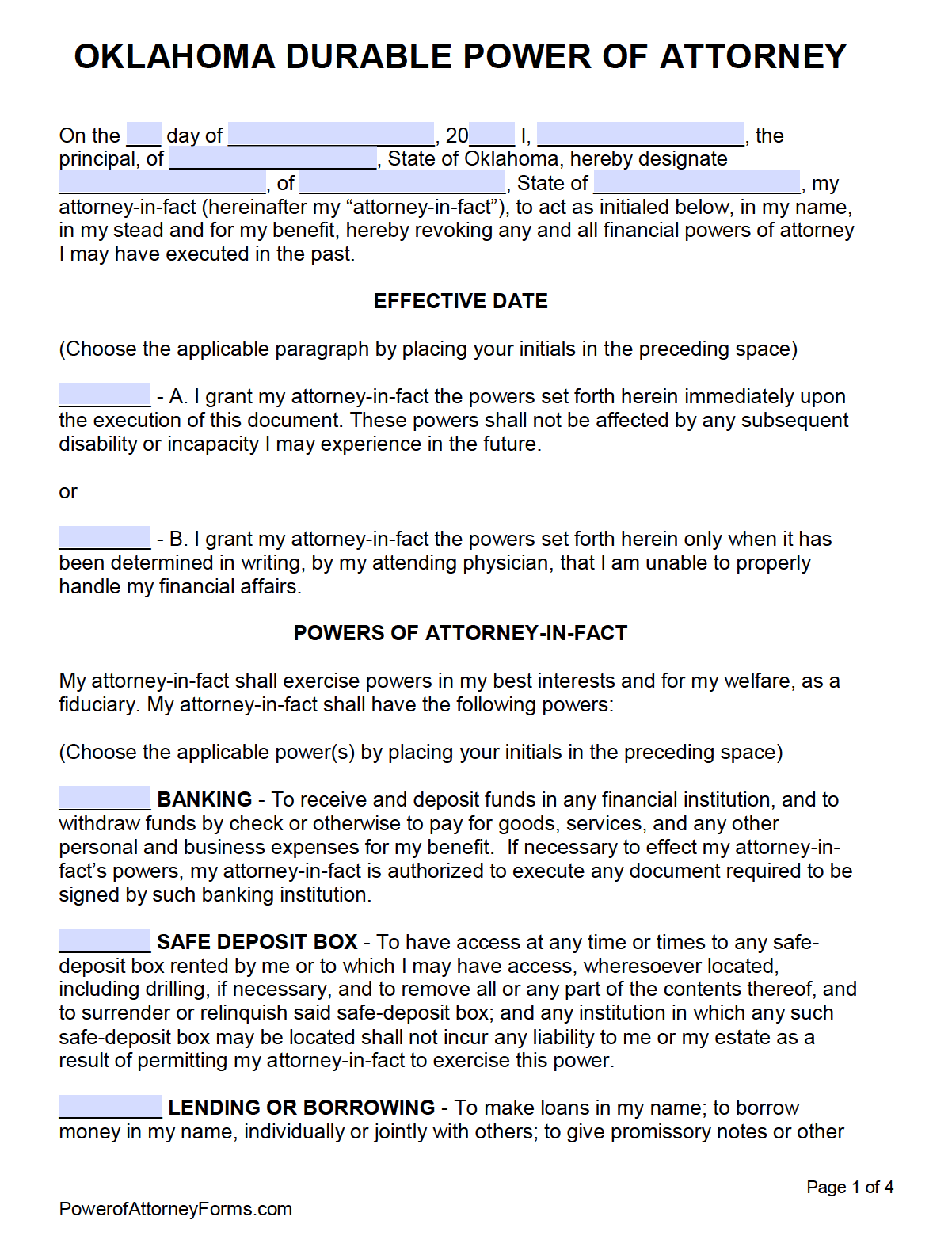 The Oklahoma durable financial power of attorney form is a form that is used by a Principal for the purpose of assigning an Agent to oversee their financials and real property in the event the Principal would need to be absent for an extended time period, or if the Principal were to become ill, incapacitated or in […]