| | |
| --- | --- |
| | Free Arkansas Power of Attorney Forms | 9 Types |
Arkansas power of attorney, as described in Title 28 – Chapter 68 (Arkansas Uniform Power of Attorney Act), allows a person who would be known as the Attorney In Fact or Agent, to make decisions concerning specific powers specified by the Principal. The agent will be provided with written permission from the Principal to make decisions just as if the Principal were acting on their own.
Generally, the need for use of this document is for healthcare and/or financial decisions, however, there are other forms of this document that address tax representation, temporary care for minor children, and other limited powers.
State Definition – § 28-68-102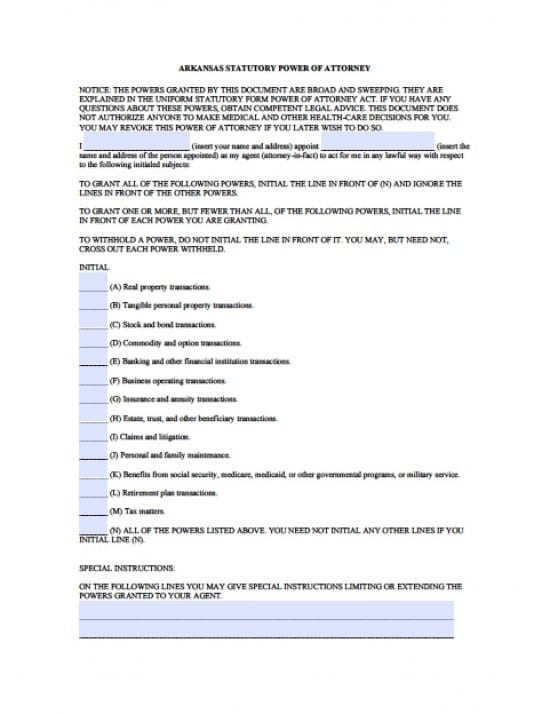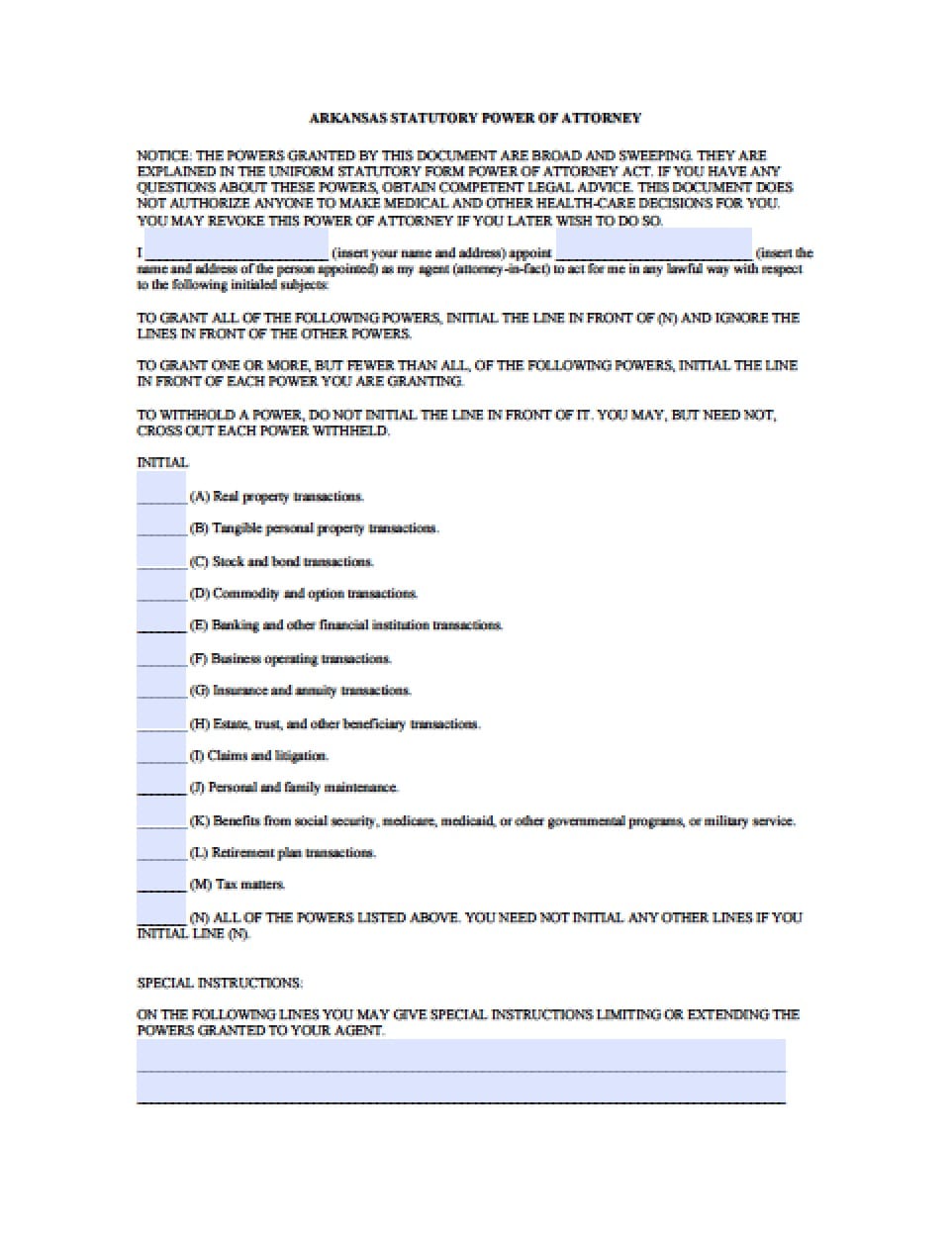 The Arkansas durable power of attorney form is a form that authorizes another person (your agent) to make decisions concerning your property for you (the principal). Your agent will be able to make decisions and act with respect to your property (including your money) whether or not you are able to act for yourself, unless otherwise stated […]