| | |
| --- | --- |
| | Free Indiana Power of Attorney Forms in Fillable PDF | 9 Types |
An Indiana power of attorney is a written instrument that would allow a Principal to name an Attorney In Fact/Agent to act on their behalf with matters pertaining to their finances, health care, property, and more. These documents should be approached carefully to ensure that the Principal is aware of the document they are signing and how it will affect the Principal as well as their family estate.
The powers documents are considered legal and binding as long as they are signed by the Principal at completion and will generally require the witness of others or a Notary Public.
Definition – § 30-5-2-7
Laws – Title 30, Article 5 (Powers of Attorney)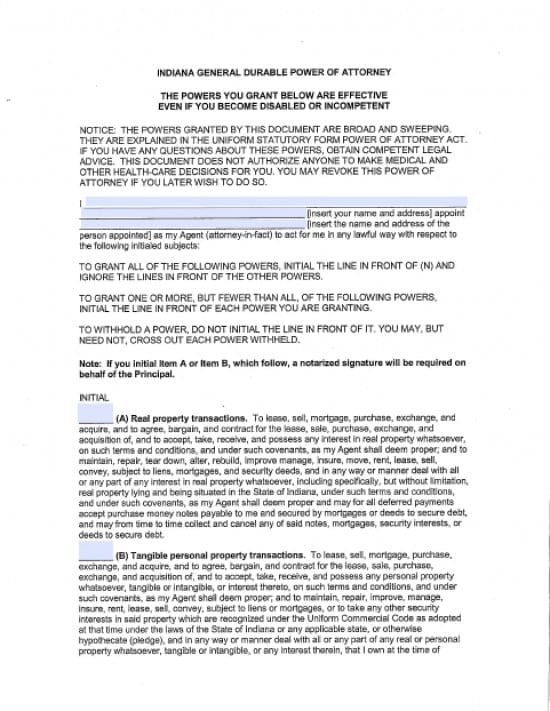 The Indiana durable financial power of attorney form is a legal document that allows a Principal to provide written permission for a selected Agent to oversee any business and financial transactions and provide care for the Principal's real property. The powers granted may be broad and therefore the Principal should review the entire document prior to completion […]